Holly Mosher

(Professional)
Films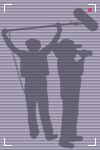 Holly Mosher: Director
Celebrating the Vision of Muhammad Yunus
Bio
Public Bio
Holly Mosher is an award winning filmmaker. After graduating with honors from NYU's Tisch School of the Arts, she produced several commercials and feature films, including "Lady in the Box" and "Reeseville".
Following her calling to work on projects which help bring about positive change, she set out making, "Hummingbird". Holly's emotionally evocative documentary explores two non-profits in Brazil who work with street children and women suffering domestic violence. We see their lives beautifully transform and break the cycle of violence.
As producer of the critically acclaimed "Side Effects", starring Katherine Heigl, and "Money Talks", Holly helped expose the corruption of drug companies. Additionally, she co-produced "Maybe Baby", about single women trying to have children. She also executive produced the political film "Free For All!" and the environmental documentary "Vanishing of the Bees".
The Hollywood Reporter named her one of the top up-and-coming independent film producers.
"Bonsai" is her current passion project.
Bonsai-Celebrating the Vision of Muhammad Yunus (2010) director
Vanishing of the Bees (2009) exec prod
Free For All (2008) exec prod
Maybe Baby (2006) co-prod
Money Talks: Profits Before Patient Safety (2005) producer
Side Effects (2004) producer
Hummingbird (2004) director