Lisa Gossels

(Professional)
Films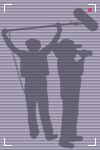 Lisa Gossels: Director, Producer, Editor
When all around them turned to hate, the people of one small village turned to their hearts.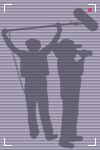 Lisa Gossels: Director, Producer and Editor
What would you do if you have a friend on the other side?
Bio
Public Bio
Lisa Gossels is the President of Good Egg Productions, Inc, a New York City-based production company. Lisa's first film, "The Children of Chabannes," which she made with Dean Wetherell, won an Emmy Award in 2001, 10 film festival awards, had a limited theatrical release, aired on HBO Signature, local PBS stations and is distributed by Docurama. "The Children of Chabannes" has been praised as "One of the most heartening Holocaust films ever made--splendid, informative and emotionally involving." (Los Angeles Times)
Lisa's second film, "My So-Called Enemy," is about 6 Palestinian and Israeli teenage girls who came to the U.S. in 2002 to know their enemies as human beings, and how that transformative experience meets with the realities of their lives at home in the Middle East over the next 7 years. "My So-Called Enemy" has garnered a CINE Golden Eagle and five film festival awards since premiering at Silverdocs in 2010. She was honored as "Someone to Watch" at the 2011 Cleveland International Film Festival and as a "Luminary" at the Boston Jewish Film Festival's 2011 "Luminaries and Legends Gala." "My So-Called Enemy" has been cited as "A provocative, balanced film that offers unexpected hope for resolution of the Israeli-Palestinian conflict." (Washington City Paper) and "An insightful, moving, important film. Extraordinary." (The Huffington Post)
A member of Selah, a national network of Jewish social justice leaders, Lisa became a documentarian because she believes in the power of film to affect social change. She has served as a Juror for the News & Documentary Emmy Awards, The Cleveland International Film Festival, The Ivy Film Festival and the Woodstock Film Festival. Lisa is currently traveling around the country with "My So-Called Enemy," teaching at high schools and universities and engaging youth, secular and faith communities in dialogue.